The Headlines
Happy Labor Day everyone!
Hopefully you have the day off from work or school and are able to enjoy this last little taste of summer before big changes arrive this week weather wise.
Today is expected to be rather hot and humid with plenty of sunshine, so very summer-like indeed!
However, as we head into the late night hours,  we are expecting some strong storms to push through the area. These are going to be triggered by a stout cold front that will bring us thunderstorms in the form of a line (also known as a squall line).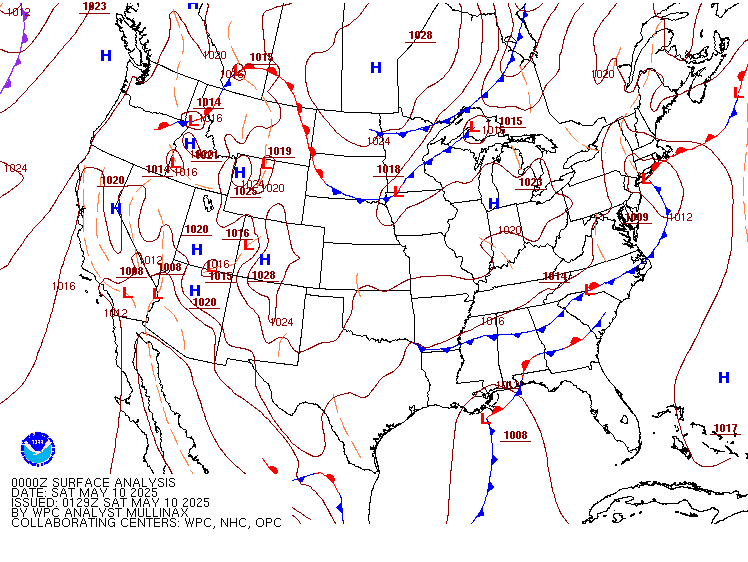 The cold front is marked with a line of blue triangles and is attached to a low pressure that is centered over the Great Lakes. The cold front sags across Wisconsin, Iowa, and southern Nebraska has the chance of bringing us some gusty winds, heavy rain, frequent lightning, and small hail. That is why the storm prediction has placed us in a Marginal Risk for severe weather (level 1 of 5) as shown below.
Since these storms are rolling through late tonight, it's not a bad idea to make sure you have a way to get weather warnings (that will wake you up) and just be aware of changing conditions tonight.
By tomorrow morning, we could see some lingering showers but things clear out nicely with temperatures rapidly tumbling throughout the day. Highs are expected to be in the mid to upper 70s, which is about ten degrees below average for this time of year!
Our overnight lows into Wednesday are going to drop into the low 50s and by Wednesday our highs will struggle to make it to the 70s. Do I smell fall?
The rest of this week looks nothing short of fantastic, so be sure to make plans now to get out and enjoy it!
---
The Forecast
Today: Mostly sunny, hot, and humid. Highs near 87°F. Overnight, thunderstorms are expected – a few could be strong to severe. Lows near 68°F.
Tomorrow: Mostly cloudy with lingering showers in the morning, but gradually clearing. Temperatures tumble with highs near 75°F. Overnight, mostly cloudy and chilly with lows near 54°F
Wednesday: Mostly sunny, cool and pleasant with highs near 71°F. Overnight, mostly clear and chilly with lows near 48°F.
---
The Decisions
As I said before, overnight we expect to see some strong storms which could mean a few severe warnings. Be aware of the changing conditions and always have a way to be alerted of severe warnings and weather alerts! Otherwise, once these storms and showers pass, enjoy the rest of the week!
That's all I've got for y'all! Thanks for checking into wxornotBG this morning, and be sure to follow @wxornotBG and @WKUweather on Twitter and like Landon Hampton on Facebook for the latest on the weather throughout the day. Have a happy Labor Day!