Good morning, everyone! What a splendid week of weather we have had here and it will all be wrapped up today with similar conditions. I know what you are all waiting for though, read below for the Super Bowl weekend forecast!
Today
Before jumping ahead to the weekend, let's talk about today. If you have enjoyed the mild temperatures this week has brought, you're in for a treat today! Thermometers should read the highest they've been all week, topping out in the low 60s. It will be a bit breezy, with wind gusts just over 20mph, so it may feel a few degrees cooler than this.
Clouds today will be on the increase as the hours pass. These clouds will bring a slight chance for a few scattered shatters, but by no means will it be anything significant.
Overnight, what little rain chances there were from the afternoon will remain, and otherwise, skies will be mostly cloudy with a low around 28 degrees.
Saturday and Super Bowl Sunday
Overnight on Friday, a cold front will pass through the region which will throw a ratchet in our trend of warmer temperatures. The high is expected to reach a much lower, but more seasonal high in the mid to upper 30s. Skies will be mostly cloudy but will gradually clear throughout the day.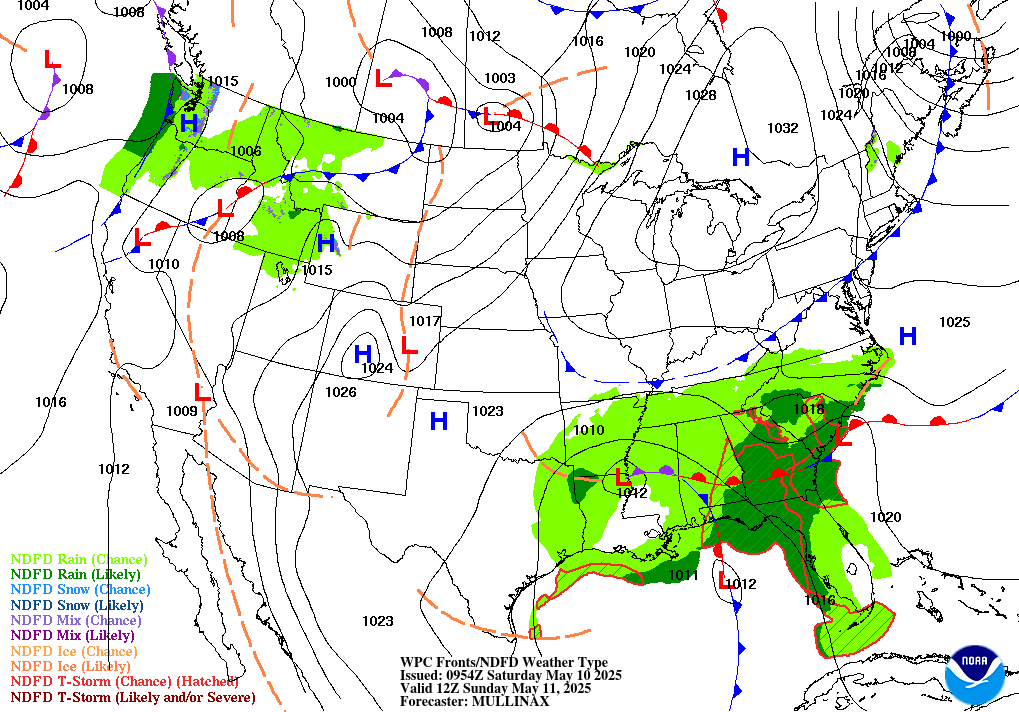 SUNDAY, Sunday, SUNDAY! The day we've all been waiting for. Now, I know most people around here are Titans fans. I hate to break it to everyone, but as a Cincinnati native, this is a very exciting Super Bowl for me. On that note, WHO DEY!
It will be a wonderful Sunday to watch the Super Bowl with dry conditions expected. Although, it will be on the chilly side with a high in the mid 30s. Expect mostly sunny skies with a few flying flurries possible in the afternoon.
That's all for now! Thanks for reading and be sure to follow our social media accounts, @wxornotBG. Go Bengals!