Good morning peeps! Hopefully everyone had a fantastic week, stayed safe, and kept dry! Unfortunately, scattered showers are not out of the forecast yet. For those trying to make Easter plans here is what you need to know for the weekend forecast. Starting today, we have can expect […]
Today
Quiet and clear skies are expected throughout much of the day. We have a cold front approaching our area which will lead to increasing amount of clouds with a high near 72 by the late afternoon. By tonight, we will start to see scattered showers, cloudy skies, and a low around 52.
Saturday
The surface cold front should push through the region by early Saturday morning, showers likely before 8am. With partly sunny skies, and a high near 68. Saturday will be the best day for any outside activities. Saturday evening we will start to see some clouds roll in with a low around 41.
Sunday
For those with Easter festivities, there is another chance for showers Sunday with a high near 60. We have another wave moving into our region late Sunday evening ahead of a cold front. Sunday evening watch out for a chance of showers with a low around 45. Make sure to have your rain coat, umbrella, and maybe a light jacket with you. This round of showers is expected to last throughout the evening into Monday morning.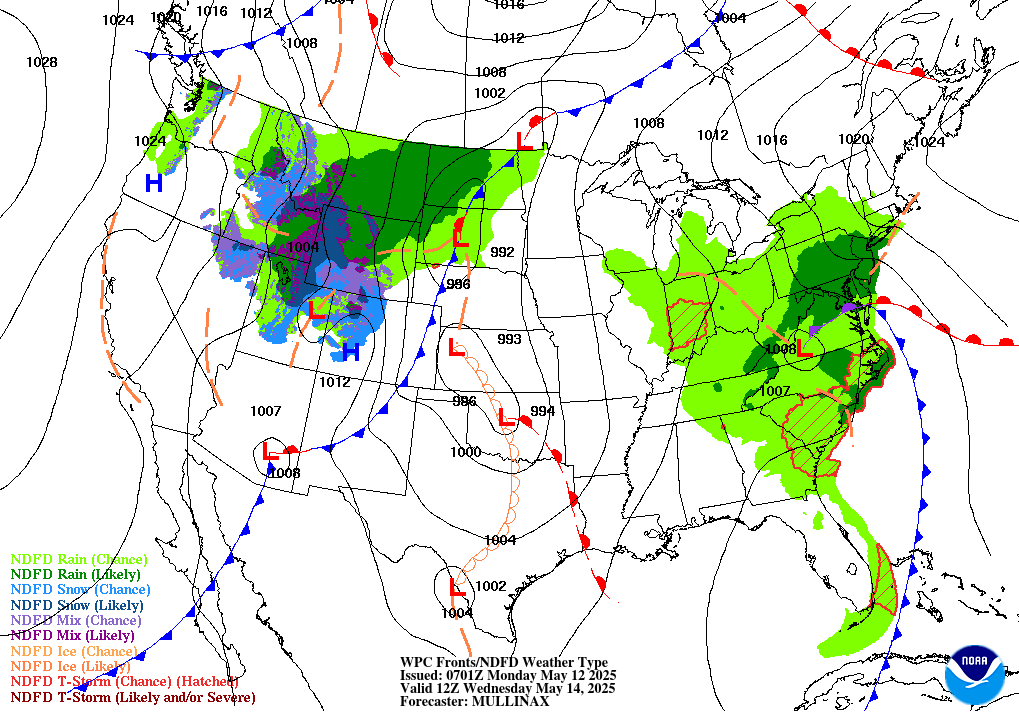 Thanks for reading, enjoy the weekend WABBLES!