Good morning everyone. If you are tired of this active weather pattern that has taken hold over South-Central KY, then I have some good news for you. That's right my friends: rain chances are finally easing off.
Today
While we are not totally getting rid of the rain chances for today, the rain chances we do have will be very isolated and very brief. With rain chances at around 20%, we will begin the long process of drying out from days of rainfall. With help from our cold front that passed through last night, high temperatures today will top out at around 85 degrees.
Tomorrow
There's really not much to say about Tuesday's forecast, besides that it looks stunning! Conditions are looking quite pleasant, featuring partly cloudy skies and highs in the upper 80's. Tuesday is going to be a perfect day to get outside and enjoy some quality time outdoors with your friends and family.
The Week Ahead
Here we are, my friends, the week ahead. You're expecting me to throw up a lot of rainfall graphics and scream out that it is going to rain all week long. Well… you're mostly wrong. Through Wednesday, we are expecting mostly dry, peaceful weather. Go ahead and soak up some more Summer… while we still can.
Starting on Thursday, small rain chances do start returning to the forecast through the weekend. At this time, it mostly appears that these rainfall chances will be relatively isolated and scattered, meaning all-day washouts are not expected. It is a little early to evaluate severe risks, but keep checking back with us and we will keep you all up to date as we get closer.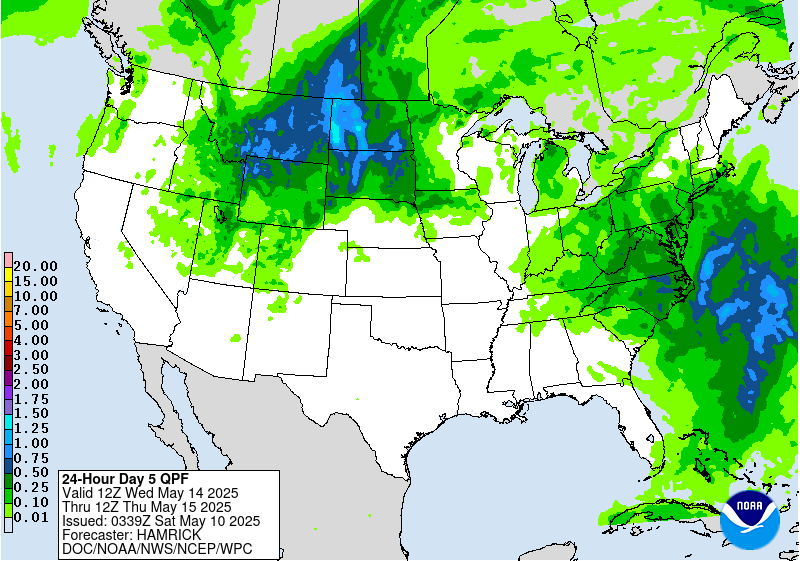 That will do it for today, my friends. I hope you all have a wonderful week! Enjoy the calm weather while you can! Make sure to check out our socials @wxornotbg for the latest weather updates.