Hello everyone! If you have been waiting for a week to officially kick off Fall (with some rain), then this is your week! With a lot of rain and highs in the 70s for most of the week, Fall is officially in full swing. Let's dive into the details below.
Today
After a chilly, partly foggy morning, temperatures will warm up to around 78 degrees today. Some isolated showers and storms will be possible after about 3pm, as a reinforcing cold front works through, but those chances will hang right around 30 percent. Note that some locally heavy downpours will be possible. Partly cloudy conditions will be the main story of the day.
Tomorrow
Tuesday looks to feature rain chances scattered throughout the day. Temperatures look to be around 79 degrees for the high. Once again, locally heavy downpours look to be a concern. Thunder and lightning is also a concern. As always, when thunder roars, go indoors! This means that lightning is close by.
Wednesday
Showers and storms once again look to be a concern, with rainfall chances around 90 percent. These chances look to be scattered throughout the day, so be on the lookout! Localized flooding will also be a threat, thanks to all of the rain this week. So please keep this in mind. We'll update you if the flooding threat increases between now and Wednesday. High temperatures fall slightly, to around 76.
Thursday
Our unsettled trend continues, with rainfall chances in the morning, followed by thunderstorm chances in the afternoon. Overall chances look to hold around 50 percent. Some flooding will continue to a be a concern for this week, and it is important to remember general flooding rules. NEVER drive through a flooded roadway, it usually does not end well. As the National Weather Service emphasizes: turn around, don't drown.
Friday
Things look to calm down a bit by Friday, with rain chances dropping to around 30 percent. These chances will be confined mostly to the afternoon. Temperatures look to be around 75 degrees for highs. This will hopefully give some of the area a day to dry out from all of this rain. We will wait and see how the forecast turns out, and of course we will be right here to update you all! As for the weekend… we will dive into that forecast later this week!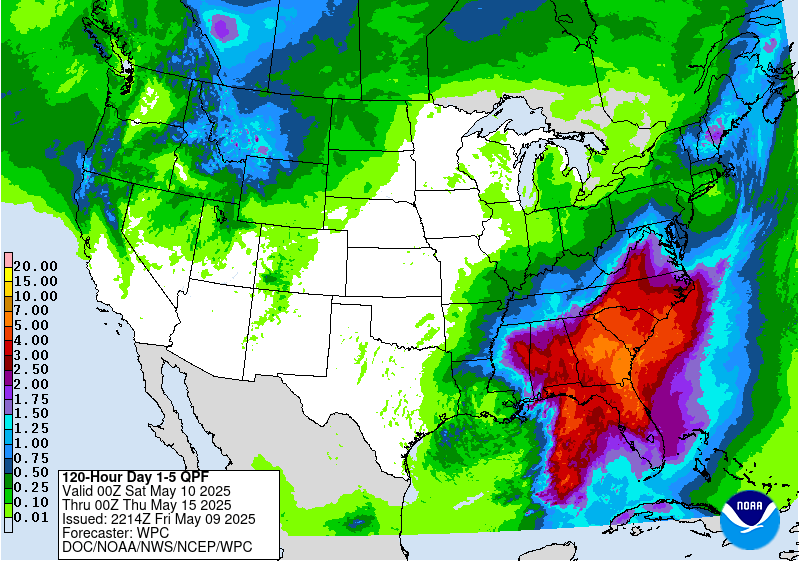 That will do it for me today! Thanks for reading, everyone! Make sure you follow our social media pages @wxornotbg for the latest weather updates! Have a wonderful week.