Happy Friday y'all! I hope everyone here has had a great week and are ready for a great but hot weekend! Rain chances will return today and this weekend along with an exciting new pattern coming next week.
Today
Starting off this forecast let's just look at the temps we can expect today, thankfully, highs look to be sticking around the low 80s again. That's not unbearable by any means, but I certainly could use some fall-like temps right about now.
Looking at the dew points this afternoon too, very high 60s to around 70 are certainly on the table making for some very muggy conditions. Now, this plentiful moisture will help the atmosphere in turning out some scattered pop up storm chances today as well.
Aren't y'all excited for more rain chances? while they certainly aren't overwhelmingly high, they will be there in the form of the usual pop up storms. Current model trends keeps the bulk of storm/rain development focused just to the west of us where those higher dew points will likely be. Either way, its something to keep an eye out for.
Saturday
Saturday looks to be pretty similar to the forecast for today. We will have those pop up rain/storm chances across the region just like we did all summer.
Dew points and moisture content Saturday will be quite high again, which of course will help aide those pop ups developing. The more concerning note about these dewpoints will just be the humidity that comes with this.
Temps will not change much overall from Friday to Saturday, I would look for them to remain around the low 80s threshold. The heat combined with the humidity will make it rather important that anyone outside will need to be keeping hydrated!
Sunday
Sunday's forecast will feature, you guessed it, scattered rain chances and heat. Rain chances will be the usual scattered pop ups so that will be something to watch out for if you are outside.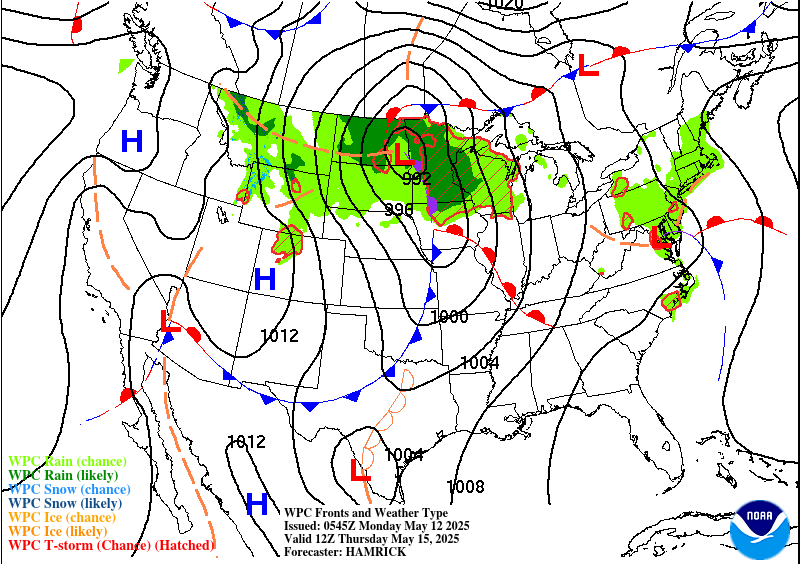 Sunday will also feature more of the same with the highs, likely around 80 and the lower 80s range.
Long Range
Now it's time for the fun part of this blog, the possible pattern change that we could experience late next week. What I mean by this is, a cooler air mass will be trying to set up shop over the Eastern US and the Ohio Valley.
When we look at the PNA, a teleconnection that is often used to help predict large scale atmospheric patterns at quite some time away, models are having it shift from negative to positive.
So what does that negative-positive shift mean? Well, when the PNA is in the negative "phase" it often results in higher pressure, or ridging, and warmer conditions for our part of the country. When we experience a positive phase, it is often the exact opposite, or cooler conditions.
Accompanying this pattern change will likely be some chances for some sort of storm system, likely in the form of a cold front brining rain chances.
Now, when talking about something this far in advance (mid-late next week), you need to mainly focus on the big picture and not smaller details. I am confident that a pattern change like this will occur, but it is much too far out to know the strength of the pattern and other small details.

The Takeaway:
Pattern change with the potential for cooler temps very possible for eastern half of US
Storm system/cold front accompanying pattern change
Uncertain on how Atlantic cyclones could effect the pattern
Uncertain on how cool temps could get
This is an ever evolving forecast and I encourage all of you to follow us on our social media sites linked below for updates. Other than that, I hope everyone has a safe and fun weekend!
Have a blessed day!