Good morning, everyone! We've finally made it to the end of what has been a wild week in the weather world. We started out with plenty of heat and humidity before receiving about 3 inches of rain from Ida that knocked our temperatures down a couple notches in the days following. We will continue to see those fair conditions today, finishing the week on a high note.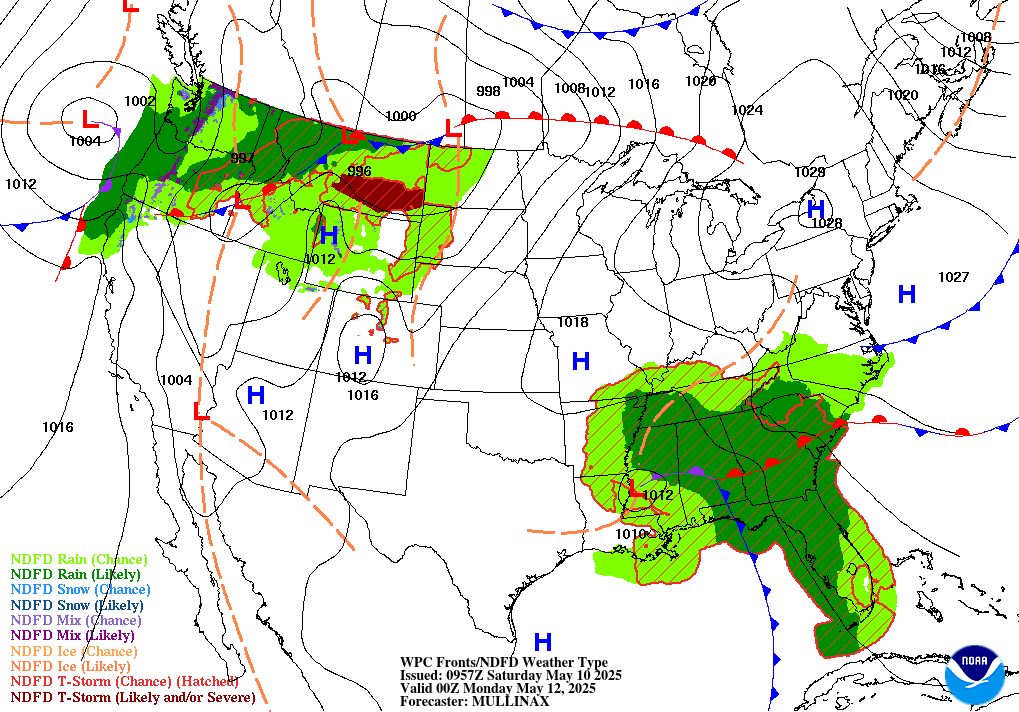 Fantastic Friday
If you were outside at all yesterday, you may have gotten your first taste of fall air. This is because our dew point values remained in the upper 50s for the first time in awhile along with reserved high temperatures. Today will be very similar to yesterday in this way and there will be no shortage of sunshine.
Today, we will reach a high of around 82 with dew points in the lower 60s and calm winds. Overnight, the low will drop down to 62 degrees with partly cloudy conditions.
Labor Day Weekend Forecast
If you have any travel plans for this Labor Day weekend or are spending one last weekend by the pool or at the lake, look no further, we have your forecast covered.
For Saturday, it will be partly cloudy before a cold front moves through over the late afternoon hours. This will bring a few rounds of showers across the region which will be off and on for the rest of the day. The high will be in the mid 80s.
These showers will remain through the morning hours on Sunday, but clouds will dissipate giving way to clear conditions once more. Labor Day itself will be dry and clear for one last hoorah of summer.
That's all for today folks. Thanks for reading and be sure to follow our live weather feed on twitter, @wxornotBG.