Good morning, everyone! How about the long Independence Day weekend? I don't think we could have asked for better weather. Conditions stay humid, hot, and dry before the threat of showers and storms returns this week.
Today's Breakdown
We have a pretty straightforward forecast in store for today consisting of sunshine nearly all day and a scorching high temperature in the lower 90s. Winds will be out of the south due to Tropical Storm Elsa.
We have the potential to see the slightest pop-up showers later this afternoon, but this is our least favorable day out of the week for such events to occur.
Overnight, the low drops to around 70 degrees with partly cloudy skies.
Wednesday Details
Tomorrow, we find ourselves caught out ahead of a low pressure system and North of Tropical Storm Elsa. For the first part of the day, I think we will stay dry with mostly sunny conditions. However, by the afternoon, I think most will be seeing scattered showers with an embedded storm here and there. Expect around a quarter of an inch of rain with higher amounts in places who do get thunderstorms.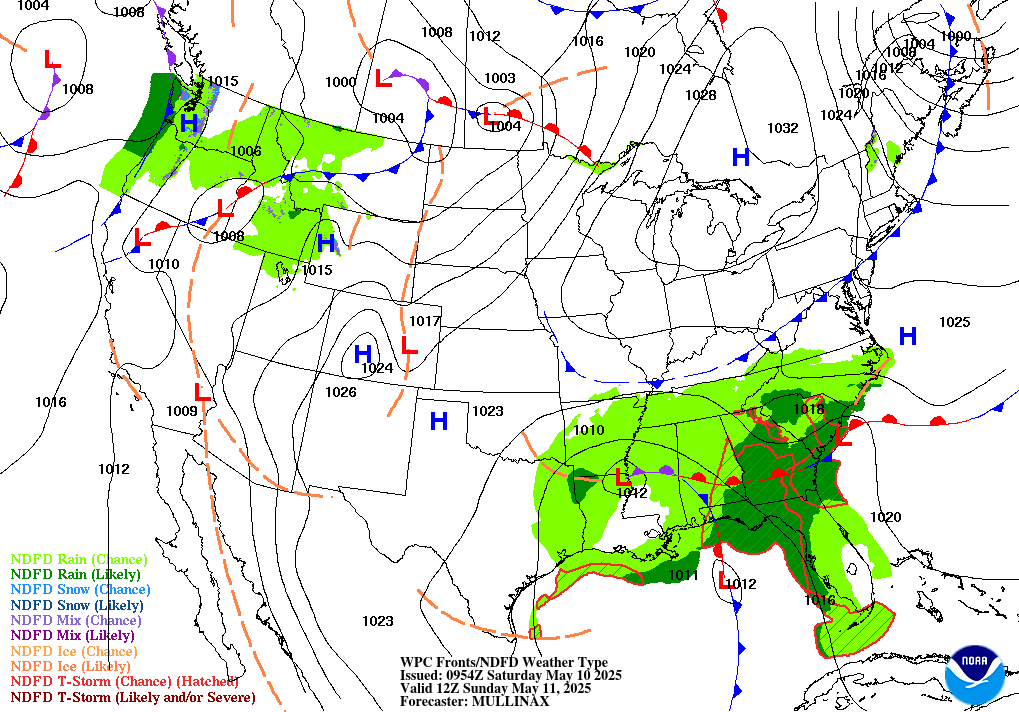 The high temperature for tomorrow will be right around 89 degrees with a mild low of about 70.
End of Work Week
Thursday looks to be quite similar to Wednesday where we start off dry in the AM, but stand a good chance to see rain and storms in the afternoon. It will by no means be a wash out, but one community could definitely get hit more than others from these showers and storms moving through.
Friday looks to be drier setting the stage for the weekend. Summertime pop-ups are still a contender, but not a huge threat at this time.
That's all for today! Thanks for reading and be sure to follow our social media pages, @wxornotBG. Have a great day!