Good morning to all, but especially to all of the father's and father figures out there. On behalf of all of us here at wxornotBG, thank you for all that you do! With that being said, we have a fabulous Father's Day forecast in store for today for your cookout plans.
Hot, Humid, and Mostly Sunny
That would be correct, you did read that correctly. The dreaded humidity does make its return today making the air feel "heavier" than what it actually is. With an air temperature expected to top out in the lower 90s, the "feels like" temperature will actually be in the upper 90s. Knowing this information, it is imperative that everyone uses heat safety by staying hydrated and not doing any strenuous activity outdoors today.
When summertime humidity comes into play, we always run the risk of seeing a pop-up thunderstorm in the afternoon. This holds true for today, but other than this risk, we will stay dry under mostly sunny skies.
Overnight, the low drops down to a mild 75 degrees under clear conditions.
Change in Pace For Monday
To begin the work week tomorrow, we will start under partly cloudy conditions and quickly transition to mostly cloudy as a strong cold front fast approaches the area. After lunchtime, many folks will see multiple lines of rain and storms pass through before becoming more widespread overnight.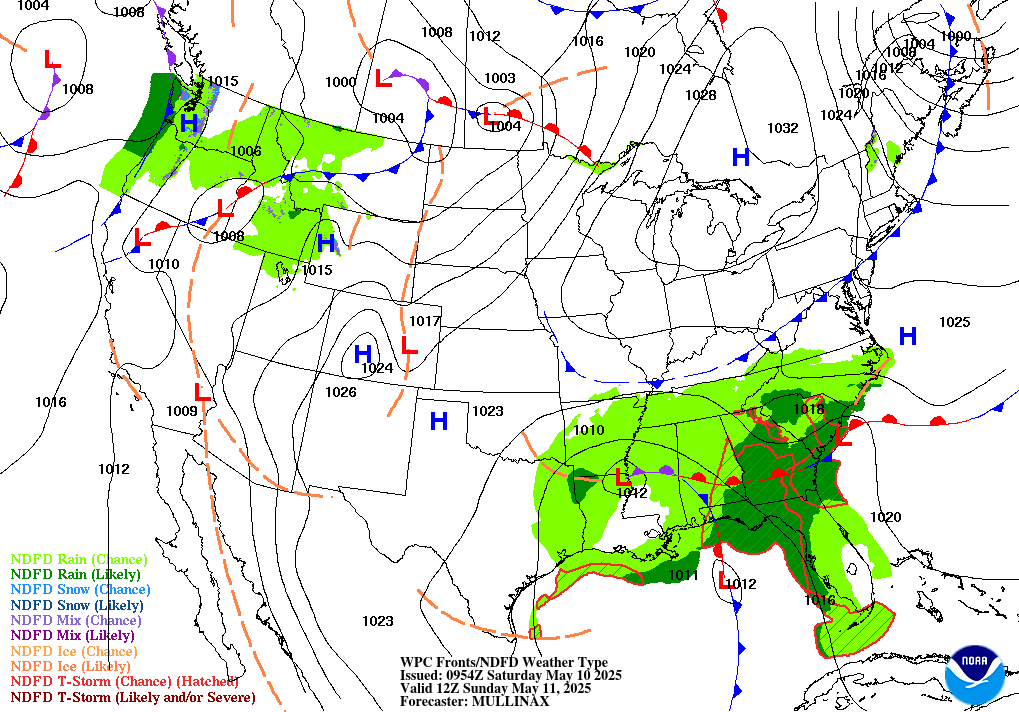 This cold front will really cause temperatures to plummet with its passage. For instance, expect temperatures to drop all the way to a high of 77 on Tuesday. How's that for a quick cool off? Shower chances stick around on Tuesday but slowly diminish throughout the day. When it's all said and done, I think a lot of areas will have seen about an inch, on average, of rain from this system.
Temperatures Climb Late Week
Wednesday will offer us very pleasant weather as we warm back up to the low 80s with mostly sunny skies. Beyond this, we get HOT yet again to finish out the week staying dry.
That's all for today, everyone! Be sure to follow our social media, @wxornotBG, and have a great Father's Day!