Good morning, WABBLES! We started off the week yesterday with plenty of sunshine. However, the sun won't be out much today as we will see plentiful cloud cover and slight rain chances coming with it.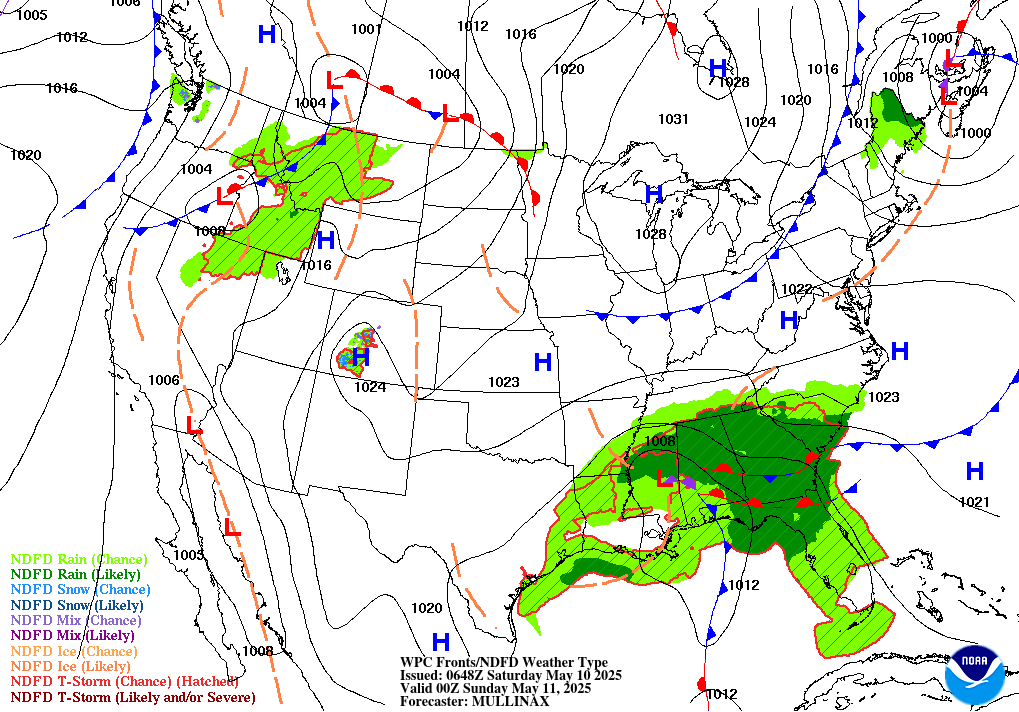 Gloomy, But Not Very Wet
An approaching low-pressure system from the west in Missouri is to blame for the cloud cover today. Just because the clouds will put the sun at bay most of the day doesn't mean we will see much in the way of rain. In fact, if we see anything, it will be light, scattered showers.
If the news of clouds is a bit of a bummer to you, don't let it ruin your day because you have a high in the low 80s to look forward to! Overnight, conditions will remain mostly cloudy with a low in the low 60s.
Heat Up On the Way
The Gulf of Mexico is really opening up for us which will bring humid feeling air and also warm-to-hot temperatures depending on who you are. Wednesday to Friday will consist of temperatures in the mid 80s and by Sunday, some WABBLES communities could hit 90 degrees.
This is all thanks to multiple high pressures off the East coast. We stay dry all the way through the weekend which is a nice reminder that summer is fast approaching.
The good news is that these much warmer temperatures look to stay around at least through the 10-day outlook. If you haven't permanently turned on your AC for the season, it may be getting close to the time to do that.
That's all for today, everyone! Thanks for reading and be sure to follow our social media, @wxornotBG. Have a great week!