Good morning, Kentucky, and welcome back to @wxornotBG! We have an active weather pattern this week as multiple systems roll through the Commonwealth and bring chances of showers. Thursday, however, looks very nice before rain chances pick back up on Friday. I've got all the details in the post below!
Chance of Scattered Showers Today
A low pressure system will be moving over the state of Kentucky today, which will bring us a gusty wind shift (~25 mph) to the northwest and chances for scattered showers. The overnight showers will start to dissipate near lunchtime. After that, we could see some areas start to dry out.
Our high temperature should make it into the upper-60s and then drop down to the mid-40s overnight thanks to those northwesterly winds.
Cooler On Wednesday
Things should cool off a few degrees on Wednesday since we will be within northwesterly flow. The high temperature should hopefully make it to the low-60s with sustained northwesterly winds at 10-15 mph throughout much of the day. There is a slight chance for some light showers during the first half of the day, but any shower should be minor.
As the day progresses, higher pressure will start to move in and decrease cloud cover. Mother Nature will be gearing up for incredible weather on Thursday!
Beautiful on Thursday
A much deserved beautiful day is in store for Thursday. No chances of rain and highs in the mid-60s sound pretty great to me! Clouds will be increasing throughout the day, however, as the next round of rain moves in overnight and into Friday. So, get outside and enjoy the awesome weather on Thursday before the rain returns!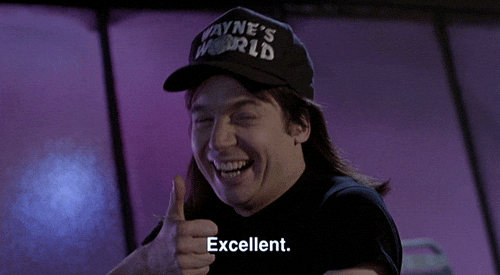 That concludes today's post! Be sure to follow @wxornotBG on Twitter for updates regarding this week's showers. Have a great Tuesday and stay healthy!