Good morning, WABBLES. I hope everyone was able to take advantage of the snow day yesterday or even delay if you had one. With the snow was a major cold front that pushed through the region that will bring about a very frigid Friday across South-Central KY.
Friday Outlook
As you head out the door this morning, expect conditions to be partly cloudy with very cold temperatures. We are hanging out in the low 20s this morning, but with taking into account the wind chill, this will likely feel more like the low teens. So, make sure you are bundled up and have multiple layers on as you head out the door!
This afternoon, expect mostly sunny conditions with the high being around 28 degrees. Again, when factoring in the wind chill, this will feel more like 17 degrees. High pressure is primarily dominating the eastern part of the country which is keeping any active weather at bay. Overnight, the frigid temperatures stick around where by the evening hours, the air temperature will feel like it is near 10 degrees. Make sure you are mindful of things like pets and do not let them out for too long!
Weekend Weather
For your Saturday, the high pressure over the eastern US will once again keep things quiet around the region. We will see sunny skies, but once again, don't let it deceive you because it will actually be quite chilly. Although we will make it above the freezing mark, things will only top out at about 36 degrees which still calls for a heavy jacket.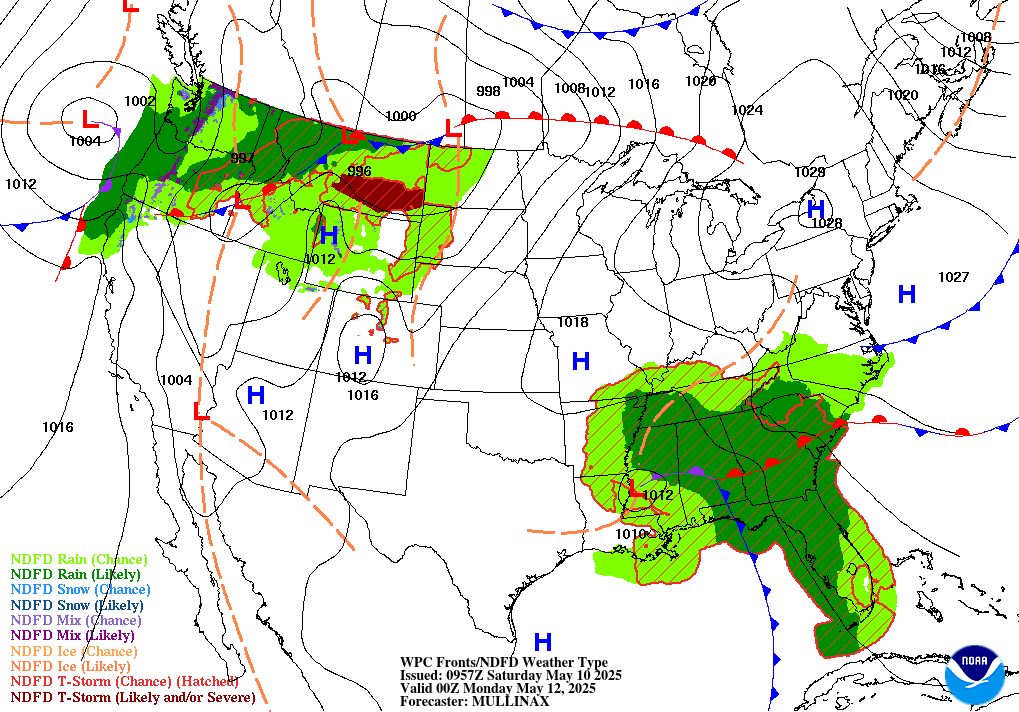 Into Sunday, it will be much of the same story where high pressure keeps us sunny, but the temperature finally breaks the 40 mark and we climb to about 43 degrees.
Monday features another temperature increase before our next system rolls through Monday night that could bring us our next round of potential wintry precipitation. We will monitor this closely as models begin to pan out.
That's all for now! Thanks for reading and be sure to follow our social media accounts, @wxornotBG, on Instagram, Twitter, and Facebook.