Hello everyone, Happy Monday! I hope you all are having a wonderful morning. This week looks to be pretty calm for the most part, with mild temperatures in store, considering what season we are in. Let's dive into the forecast below.
Today
After setting a low of around 29 degrees last night, we are starting our day off on the chilly side. With help from the sun, temperatures today will warm up to right around 50 degrees. I would certainly try and keep a jacket or coat handy for any outdoor activities.
Tomorrow
Highs will push close to 60 for tomorrow, with additional help from the sun. Rain chances for the whole week appear to be pretty slim, as high pressure dominates the area. This will allow for some warmer afternoon temperatures as well, which I will certainly take for this time of the year.
Wednesday
Wednesday looks to be Tuesday on repeat, with highs near 60 and abundant sunshine. Our calm pattern is locked in for the week, although some of the long-range models want to throw in some very cold weather in about 10-14 days. We'll watch that for you here and provide updates as that time gets closer.
Thursday
Highs will push close to 65 for Thursday, with additional help from the sun. Thursday looks to be a great day to get outside and enjoy some outdoor activities. If you are a college student, such as myself, this is also a great time to start studying for finals next week (sigh).
Friday
Friday looks to have highs near 67, as cloud-cover starts to take over. At this time, models are wanting to spit a few rain chances out for the weekend, but these chances look slim and uncertain. We'll keep you all updated on how those chances pan out as the week progresses.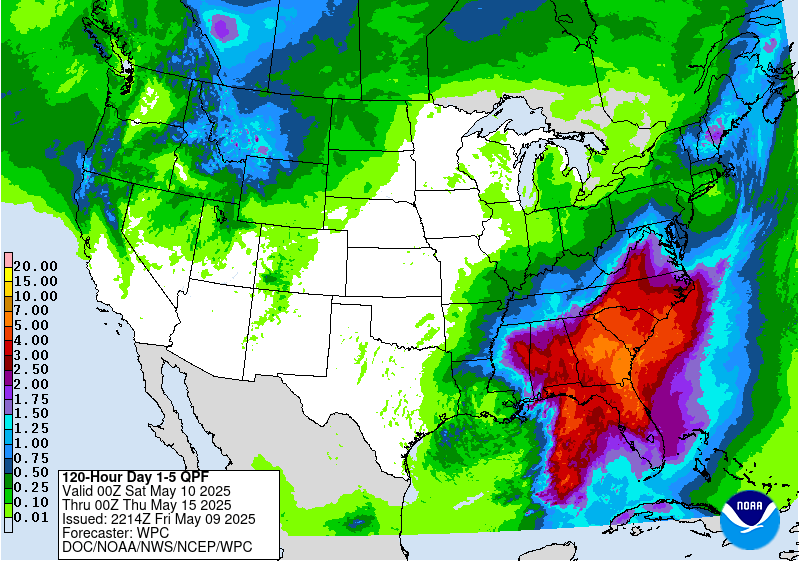 That will do it from me for today. I hope you all have a wonderful week. As always, make sure to follow the socials @wxornotbg for the latest weather updates.