Good Wednesday morning folks! It is still a hot one out there as temperatures continue to increase through the end of the week. Today will be hot , but it will be tomorrow that may be the hottest day of the year.
Today and Tomorrow
Temperatures are going to sky rocket this afternoon near 95 degrees with heat indices near 100. Dry conditions and mostly sunny skies are expected. Tomorrow will be almost the same story as we top out near 98 degrees with the heat index between 100-105. Stay hydrated and cool this week folks!
Heat safety is important and precautions need to be taken for anyone has plans out doors. This includes drinking plenty of fluids and wearing sunscreen. Below is some great information from our friends at the National Weather Service on how to stay safe in the heat.
Friday
Much needed relief will return on Friday with a cold front diving in from the north. The bad news is we may see little to any rain from this front. It may become moisture starved by the time it reaches southern Kentucky.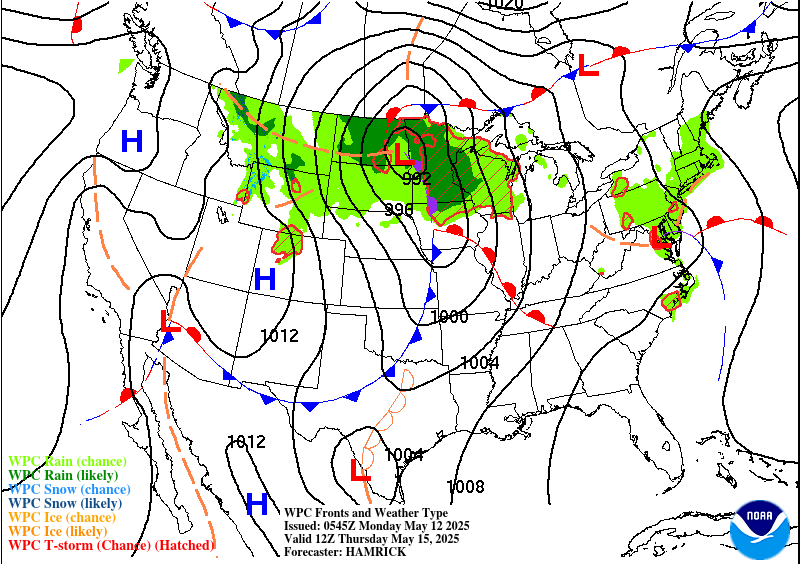 The front diving south will spark some storms as you can see on future radar below. The best thing that will come from this will be the relief from the heat. Here is future radar for Thursday into Friday.
Rain amounts will be light through this weekend as this front sweeps through the area. In my opinion this forecast below may be a bit too aggressive across the area. We will see though as w can always use the rain during the summer months.
That will do it for today folks! Remember to stay cool and follow us on social media! Have a great rest of your week from us @wxornotbg