Good morning, friends! It's crazy to think we have already made it to the beginning of July. With that, as we have seen the past few days, comes heat and summertime storms. That trend continues for your Tuesday as humidity and pesky storms stick around.
Tuesday Breakdown
As this day follows suit with those of yesterday and this past weekend, it should be no shocker that we are starting off the day under mostly cloudy skies. These clouds will give way to showers across the region here with a few embedded storms this morning.
Throughout the day, expect the humidity to stick around which will help the good ole scattered showers and storms to fire up into the afternoon. The main threats remain as localized heavy downpours and gusty winds.
Into this afternoon, ironically, the clouds will begin to thin, giving way to partly cloudy conditions and a high of 85 degrees.
Overnight, storm chances remain with a low temperature dipping down to 68 degrees.
Slight Relief Around the Corner
Yep, that's right, we have "somewhat" of a relief around the corner from the showers and thunderstorms that have been so rudely interrupting everyday here recently. Notice that somewhat is in quotation marks. This is because the chances don't subside completely, just decrease in likelihood.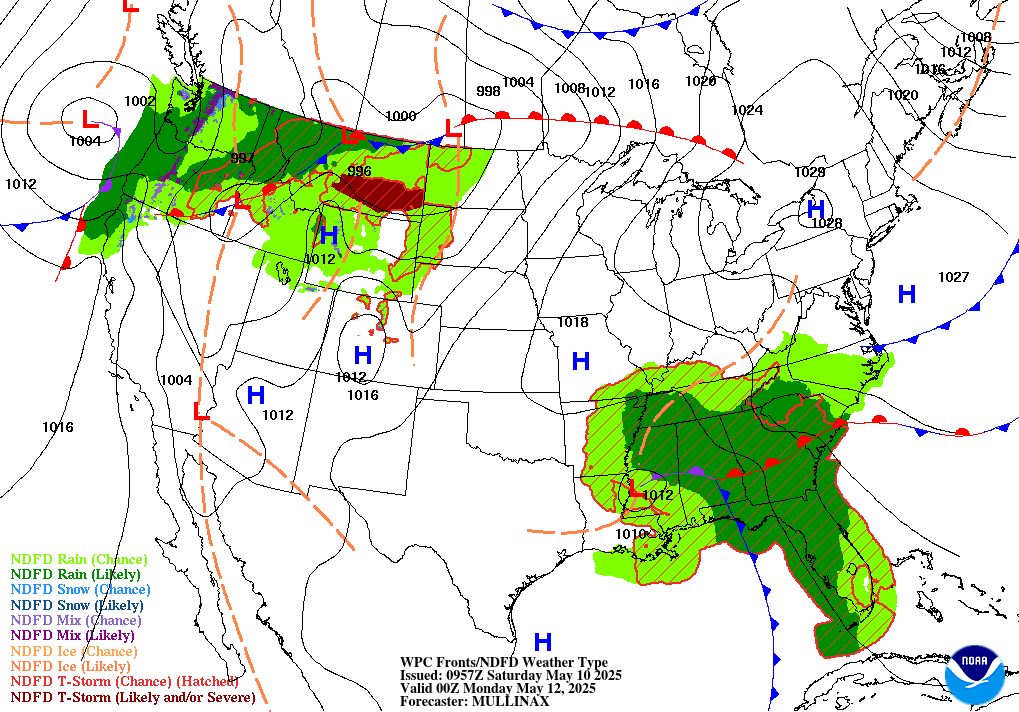 So for your Wednesday and Thursday, expect the heat to crank up approaching 90 degrees and the sun to be more dominant with less frequent disturbances in the forecast.
That's all for today! Thanks for reading and be sure to follow our live weather feed on twitter, @wornotBG, and on our other social media platforms. Have a great rest of the week.