Good morning everyone. Happy 4th of July! I hope you all have a very wonderful holiday today. Today is looking absolutely beautiful, but heat is set to make a return in the coming days. Let's get into the details below.
Today
In terms of today, the forecast is relatively short and sweet. We are expecting absolutely beautiful conditions across the area. Thanks to high pressure overhead, today should be a dry, sunny day. After lows this morning that were slightly below average, highs today will rise to around 88 degrees. With low humidity, this will be a beautiful day!
Tomorrow
I have said it before, and I will say it again: all good things will eventually come to an end. On Monday, temperatures are expected to start rising as we do start to see some moisture return to the area from the gulf. Highs on Monday will be in the mid 90's, and humidity will make those temperatures feel around 100 degrees. Rain chances will be around 20%, with mostly pop-up showers in the afternoon expected.
The Week Ahead
In general, the models are wanting to keep us pretty warm and hot through midweek, with isolated pop-up shower chances each day from around Monday-Wednesday. For the end of the week, temperatures will drop back into the 80's as showers and storms become more widespread. It is too early to look at severe potentials for the end of the week, but we will have to continue to monitor the model trends.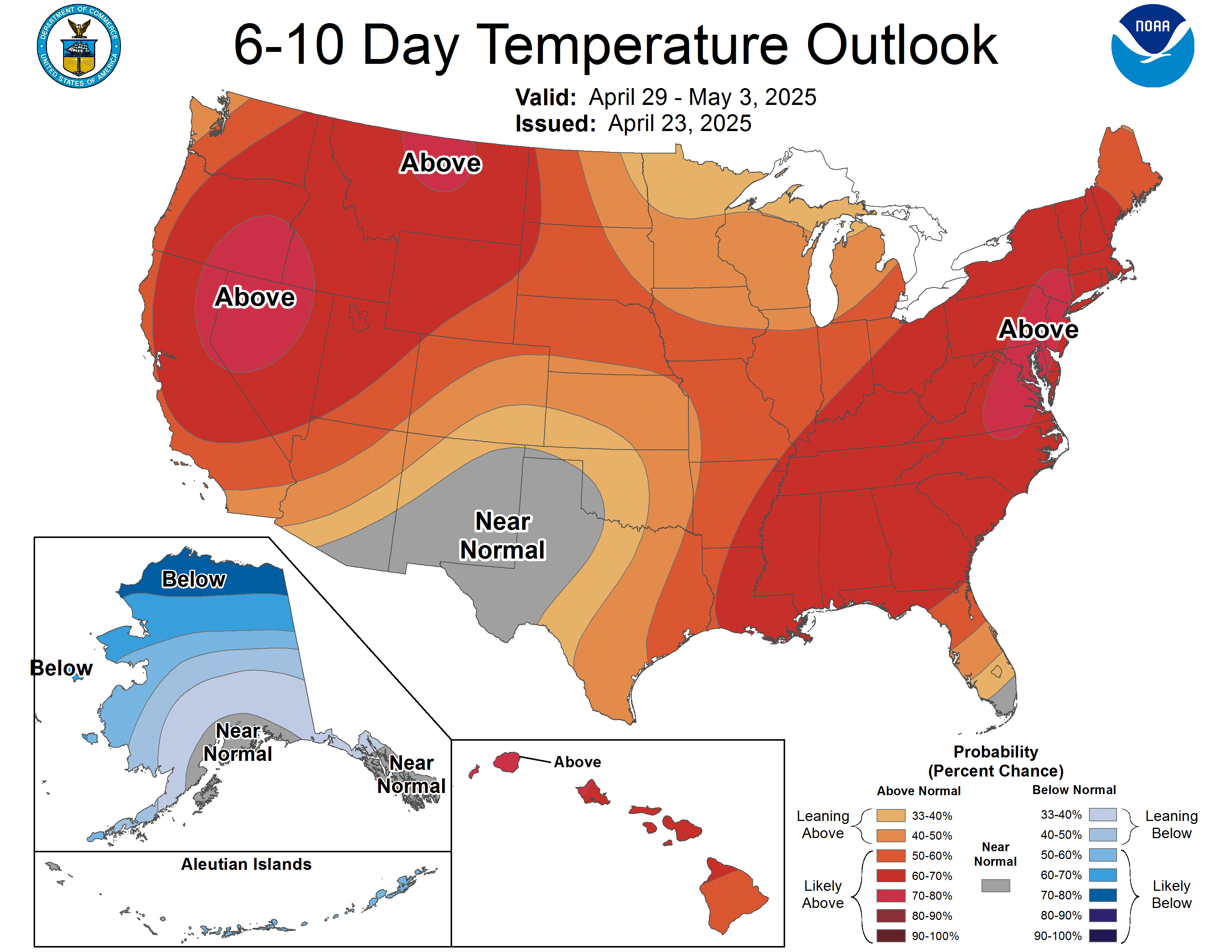 We have a good chance of seeing below normal temperatures over the next 6-10 days. We also have a good chance of seeing above average precipitation. This honestly is not bad news. We are slightly dry according to climate normals from last month, so this rain will not hurt. Also, below average temperatures basically means temperatures in the 80's are likely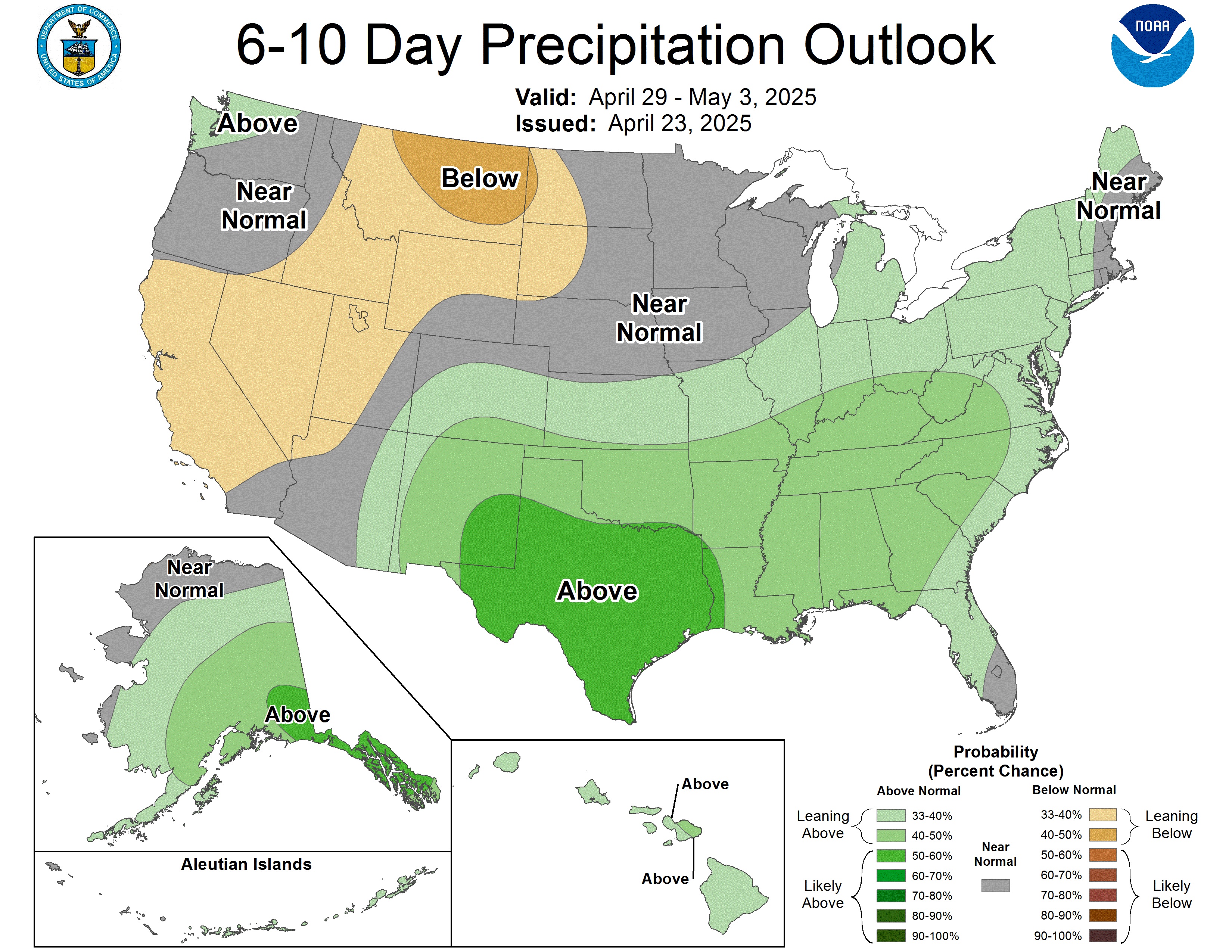 That will do it for me today! Have a wonderful holiday everyone. It's a back-to-back weekend for me, so I will see you all tomorrow morning. Remember to follow our socials @wxornotbg for the latest weather updates.