Good morning, everyone! I hope folks were able to have a spectacular Memorial Day yesterday. Returning to work today, you may notice that conditions won't be nearly as nice as yesterday as we begin settling back into gloom.
Dealing With Mainly Clouds Today
During your morning commute, you'll notice the area is already under a blanket of clouds this morning. It will remain as such throughout the day with the high reaching the upper 70s. A low pressure system to the southwest of us approaching Arkansas is to thank as we do have the possibility to see a few showers this afternoon as well.
These showers will stay scattered, but after sundown, we start to see more widespread action overnight. The low is expected to be 62 degrees.
Wednesday Breakdown
Wednesday morning until around lunchtime, most folks will be seeing light to moderate rain showers with a few rumbles of thunder here and there. Nothing severe is expected, so don't be concerned. By mid afternoon, the rain looks to come to halt with the possibility a few light showers in the evening time.
The high temperature will be around 75 with rain totals in the day around a half an inch. Wednesday will also be quite breezy with gusts as high as 25mph.
Overnight, showers and few thunderstorms stay as a threat with a low of about 63 degrees.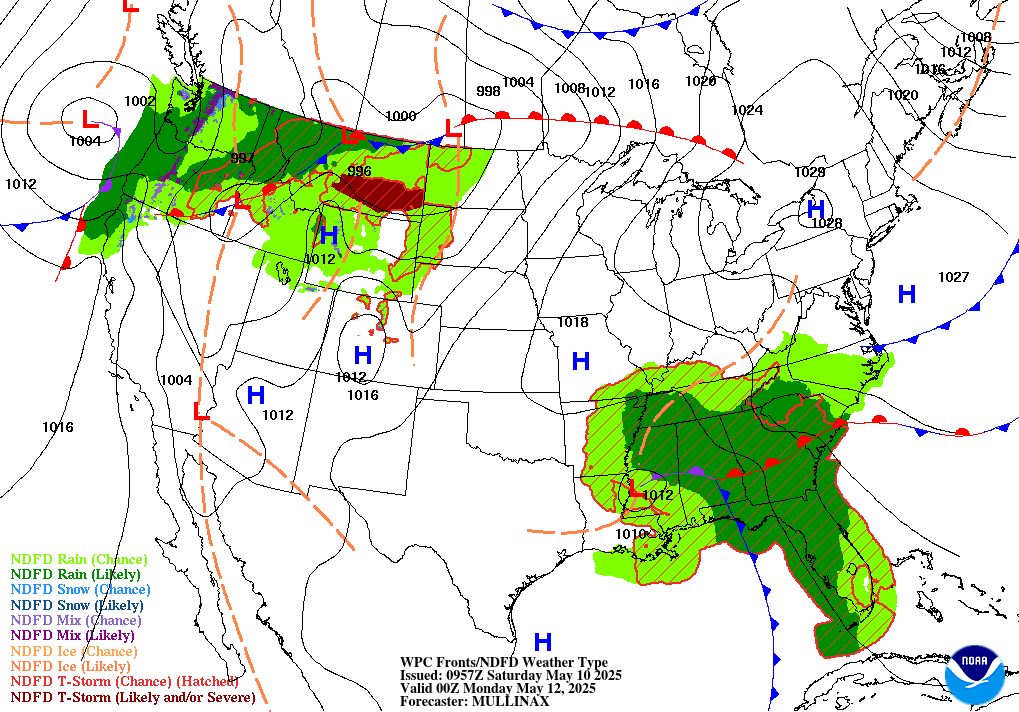 Looking to the Thursday and Friday
Looking ahead to Thursday, it seems, unfortunately, that we still have a chance to see showers and storms. However, don't worry, it won't be a wash out. On Friday, we begin to see some clearing just in time for the weekend with the return to the low 80s.
That's all for today! Thanks for reading and be sure to follow our social media accounts, @wxornotBG. Have a great rest of the week!