Good morning, WABBLES and happy Saturday! If you have had a rough week, don't worry we have made it to the weekend. The weather looks to be quite promising and will keep anyone's spirits up as quiet conditions stick around.
Sunny Saturday…and Sunday
Today will be much like yesterday except with fewer clouds and more sun. The clouds have finally moved on off to our east which are related to a low pressure center down south, and we are being dominated by high pressure once more.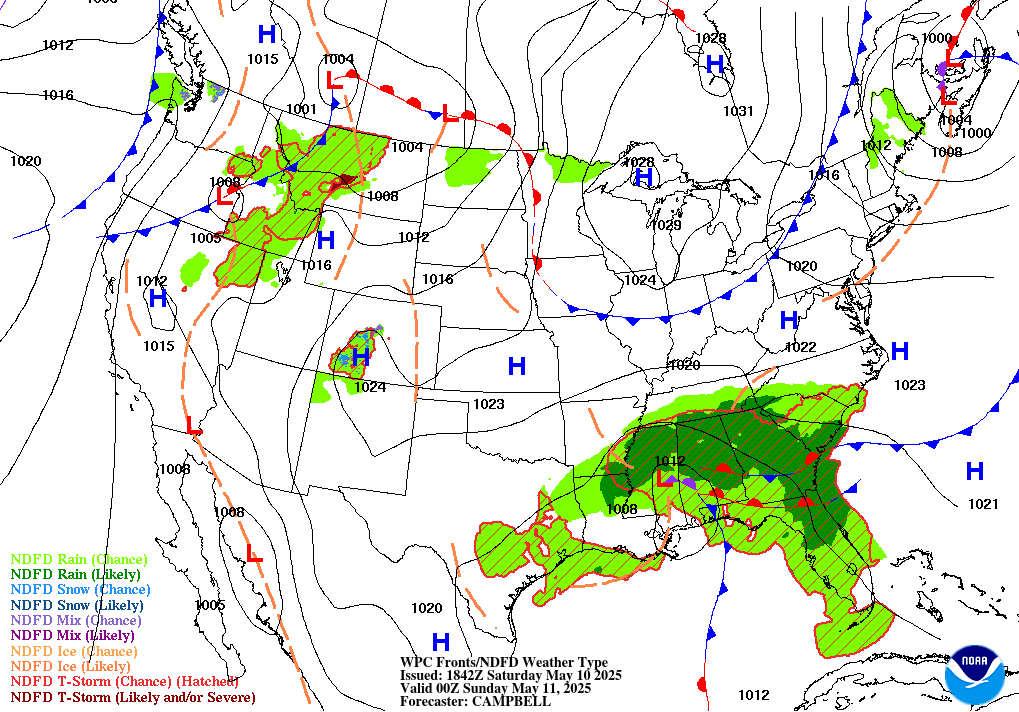 Today, expect the high temperature to remain in the lower 50s, so it will be a bit chilly especially if you are not directly in the sun. The wind will be relatively calm, but gusts could reach around 15mph.
Overnight, skies will remain clear with the low temperature dropping to right below freezing.
Sunday will feature much of the same with plenty of sun and temperatures making their way into the upper 50's. It will be nothing like last Sunday where we saw torrential rains that caused flooding across the region. It's hard to believe that was a week ago already!
Warm-Up to Start the Work Week
To begin the week next week, yes, sunshine will still be here, but temperatures will start an upward climb. On Monday, we will top out in the low 60s, but by Tuesday we will make a run for 70! Is it too soon to stay Spring has come early this year?
Into the latter part of next week, an active pattern will take form which deliver us some rain and storms for multiple days. With temperatures being in the 70s, stay tuned as those could have the potential to be severe as we move closer to those dates.
That's all for today, everyone. Thank you for reading and be sure to follow our weather feed on Twitter, @wxornotBG, and also on Instagram and Facebook. Have a great week!