Hey there and good morning to you! Yesterday's clouds ended up clearing out making for a marvelous, sunny afternoon. As it may have seemed we would finally be in the clear from the gloominess, an approaching disturbance brings more clouds for today.
Low Pressure Sets the Stage
The low pressure system located just north of us this morning is what is going to be what influences our weather around the WABBLES region today. This system will cause some disturbances for our folks up north bringing rain and even some snow for their morning commute.
For us, however, all we will be getting is a nice blanket of cloud cover for the day. What's new??
Although it will be cloudy, temperatures will chase 50 degrees which is indeed above average for the middle of January.
Associated with a low pressure system is almost always a cold front. The cold front will move through bringing the low temperature overnight to a chilly 27 degrees. Skies will also remain mostly cloudy.
Clearing on Wednesday
Starting out the day, you may see some clouds lingering into the morning. However, they will not stick around long revealing mostly sunny skies for the infamous hump day.
This is due to high pressure taking hold of much of the central U.S. and progressing eastward. While the high pressure will keep us sunny, it won't do anything for our temperatures. In fact, they will stay near average in the mid 40's.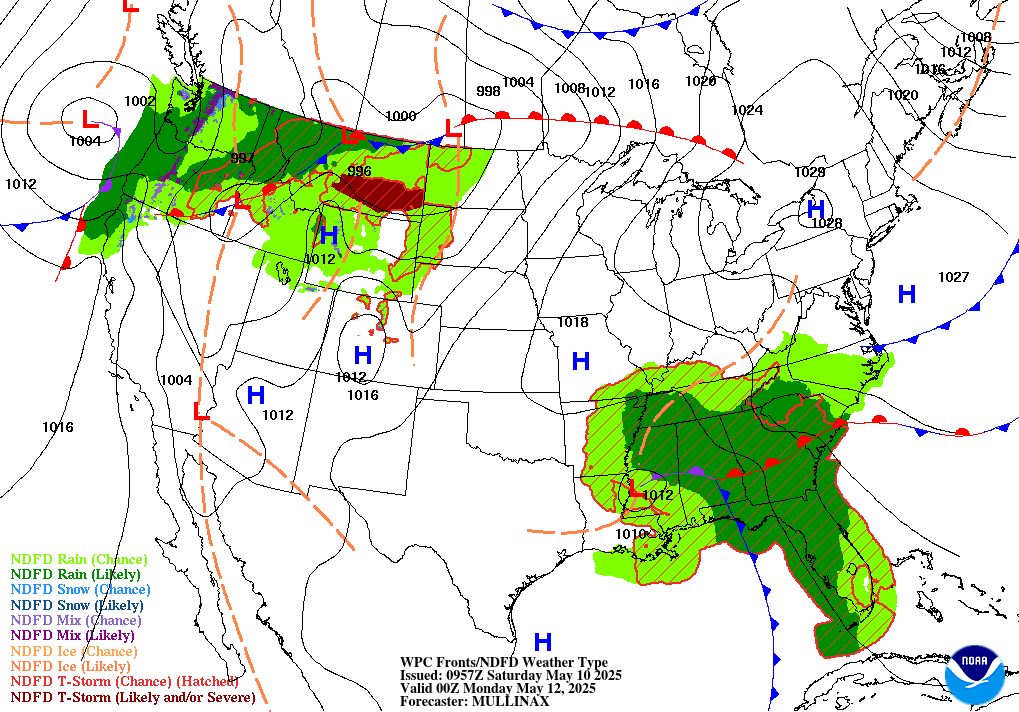 Overnight on Wednesday is our next chance to see some rain. A system down south could bring us a few passing showers. Other than that, conditions will be partly cloudy.
Thursday will be a carbon copy of Wednesday with mostly sunny conditions with a high in the mid 40s.
That's all for today, folks! Thanks for reading. Be sure to follow our live weather feed on Twitter and Facebook, @wxornotBG. Have a great rest of the week.