Good morning, South-Central Kentucky! I hope everyone had a fantastic 4th of July and was rewarded with a wonderful fireworks show for this trying year. As we move forward in the weather world, muggy conditions and the chance of storms return.
Rain Finds Its Way Back to WABBLES
After about a 3 day dry streak across WABBLES, the chance for storms finds its way back into today's forecast and beyond. By no means will we see complete washouts, but rather those pesky pop-up storms.
Today, that sun will feel pretty intense as we top out at 92. If this weren't enough, the heat index shows that it will feel like 99 degrees.
The dew point will be on the rise tomorrow making it feel quite muggy out there once again. Hopefully you can seek comfort in your outback oasis or in the A.C.! The rising dew point will also contribute to the enhanced chance of pop-up storms in the mid-late afternoon and early evening hours.
As always, be prepared to expect heavy downpours and gusty winds may you find yourself caught in one of these storms. Overnight, we will see partly cloudy conditions and a low of 71.
Beginning of the Week Forecast
The forecast for today is indicative of what is to come for most of the upcoming work week. Simply put, the mugginess sticks around due to the dew point. This, combined with a stationary front that will be over Kentucky, favors conditions for pop-up showers and thunderstorms.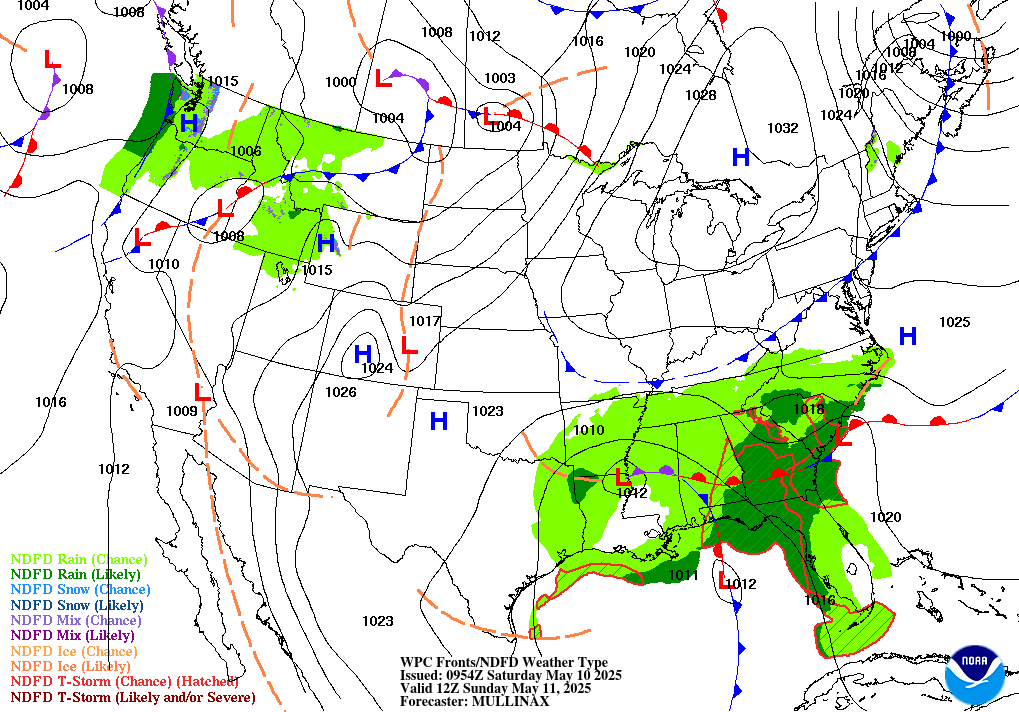 The week looks to be another hot one as most days will reach a high around 90 degrees.
That wraps up today's post everyone! Be sure to follow our twitter feed, @wxornotBG, and also on Instagram and Facebook. Enjoy your Sunday!