Good morning, Kentucky! Severe weather is possible tonight, but the daylight hours look beautiful. I've got all the details in the post below!
Today: Warm, Very Windy, Possible T-Storm Later
The atmospheric setup
A strong low pressure system will track northeast from Kansas to Iowa today and put the Commonwealth within the warm sector (the warm area between the warm front and the cold front). The cold front associated with this low pressure should not pass through our area until the overnight hours.
What does that mean for us?
Our position within the warm sector will allow temperatures to reach the low-80s again today as strong southwest winds pump warm, moist air into the area. Those temperatures, along with dew points in the mid-upper-60s, will act as fuel for any storms that try to produce with the passing of the cold front tonight.
Severe Weather Potential:
The models are in agreement that much stronger storms associated with this low pressure system will be in central Illinois and Indiana as opposed to south-central Kentucky. However, the potential for a severe storm near midnight tonight is possible, so stay weather-aware.
The main concern for our area will be strong winds (gusts from 20-30 mph possible), but hail and an isolated tornado cannot be ruled out. The SPC currently has the WABBLES area within a Slight Risk for severe weather (2/5). The SPC also has us placed within an area with a 5% chance of a tornado and 15% chance of damaging winds and 1 inch or larger hail.
Timing:
Our daylight hours will be spent under mostly cloudy skies with warm temperatures and very gusty winds. Today will still be a great day to get outside, while still practicing your social distancing of course. As we approach midnight, the potential for a strong thunderstorm will increase.
As I previously said, our main concern looks to be strong winds, but other severe parameters cannot be ruled out. Since the storms will not reach our area until after dark, it is especially important that you stay updated on the weather.
Beautiful Weather Returns Tomorrow & Monday
Storms will move out of the area tonight and make way for clear weather tomorrow. We will get to enjoy temperatures in the low-70s under sunny skies, which is pretty perfect if you ask me. Similar conditions will stick around for Monday until our next chance of showers comes during the overnight hours into Tuesday.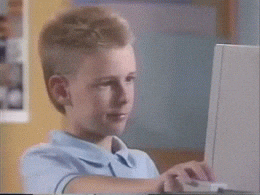 That concludes today's post! Follow us on Twitter at @wxornotBG and please stay weather aware. Have a great Saturday!